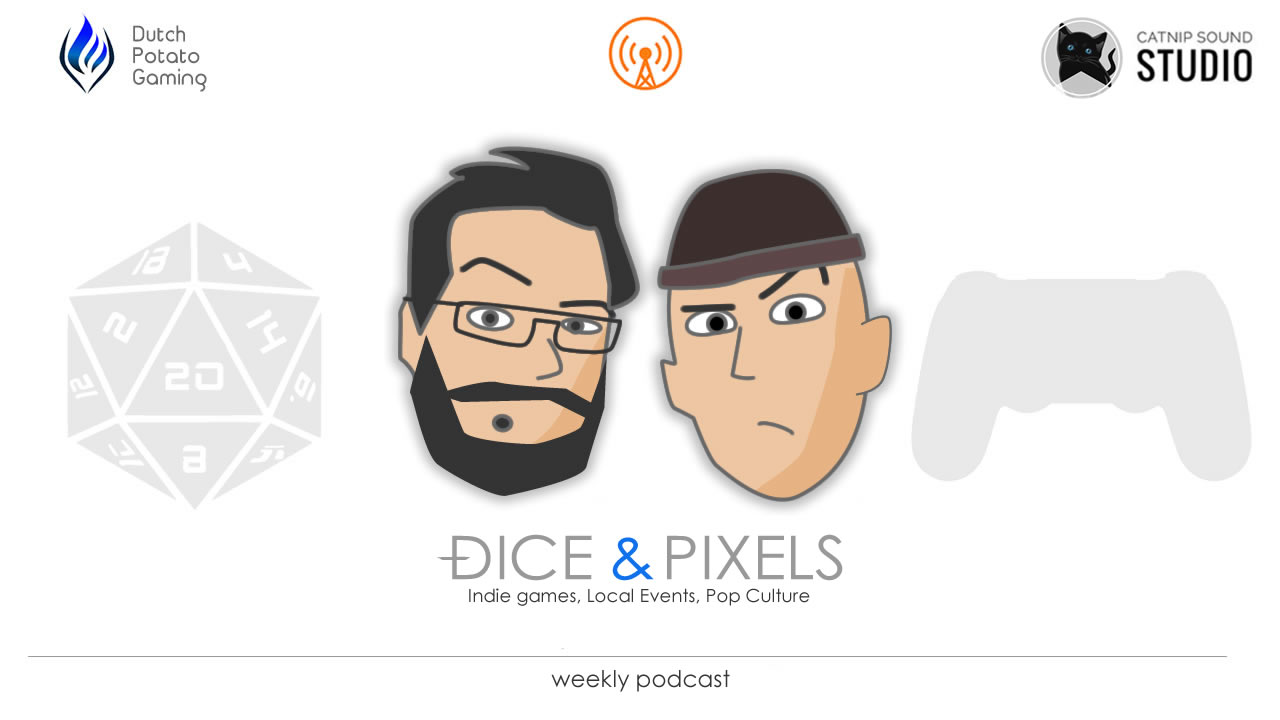 Follow us at Twitter or on Facebook
We are back! Season 4 is now in progress. Check it out via our Podbean link below!
Listen In
Well thats easy, just click below to listen to all the episodes so far of our show on podbean, let us gently caress your ear dumplings with the szechuan sauce of our dulcet tones
Listen Now! (diceandpixels.podbean.com)
---
Want to help us out?
All donations go straight into the podcast to be used for better equipment,
providing community events, access and coverage of exclusive events and sourcing better guests!
---
New Episodes Weekly

Also listen in on the Podbean app o iTunes, Overcast and more. You can also check out our live playthroughs on Youtube: